MANAGEMENT SPECIALTIES
Warren L.Tash 'TASHMAN' Principal: Technical Production Specialist, Production manager; Providing consultative technical services while managing and producing events for current multi-year projects and various new clients for 30+ years. These services include AV staging, video mapping, video experiential effects, internet content delivery including touch screen kiosks, LED video displays and multi camera switching packages for HD video recording for live projects. Also very familiar with audio and lighting systems and their proper design and operation. Additional consulting services include understanding of MUSION 3D video effects such as the " TUPAC" hologram effect seen at Coachella. TASHMAN can manage any audio visual system, including 3D LED walls, drone video recordings product reveals and trade show booths.

DRONE FRIENDLY, PEOPLE FRIENDLY
If you need a drone to shoot some unique aerial video or a team of AV professionals and equipment. I can help! Next time you need support with a conference, live event or trade show, focus on your business, leave the production management to me, let me make the AV part easy for you. It will be my pleasure, thanks for your interest.
Water Screen with Video Projection
admin
2017-12-05T14:23:13+00:00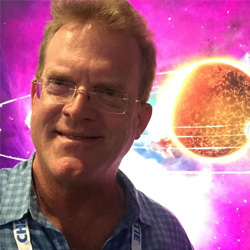 WARREN TASH
Founder & CEO
After working for leading companies in the production and AV staging industry for 30 years, I have had some incredible opportunities since taking the leap in 2009 to operating my own consultative management business. I have been able to continue to support the many great working relationships that I have built up over the years with my existing clients. In doing so, I've been able to offer them customized 'turn-key' equipment packages in addition to my management services. As my business has grown, I have forged some great new client and vendor relationships and been able to explore a whole new type of technical support service for their projects; for example I have recently helped produce A Grammy party for Rolling stone and Google+ digital launch of their new Google + RS application. I've technically overseen many web-casts and interactive 'video mapped' artistic displays, such as the recent Superbowl party for ESPN.
I have been successful in consulting and producing for a variety of production companies, event – marketing and PR firms for many years. My specialty is working with a creative group and translating their creative needs into a project with technical and design specifications. I help them write the RFP. As the project comes to life, I will build a strong technical production team to support their creative team, and carry the event through to a successful completion. We are the guys " behind the curtain" making the magic happen. I'm a corporate production industry veteran, with a broad resource network of video engineering and technical project specialists. I bring in the right crew to manage and accomplish these goals on time and within budget.
See below for a partial resume of my clients and projects with which I have had the privilege to be involved:
I have provided technical staging, video, audio, and lighting support for many high profile clients, including: Sony Studios May Screenings, Rolling Stone, Google+, Zac Hartog events, Sony's Media Services Department, Feats inc. (serving many higher institutions of learning), The Crystal / Lucy Awards 'Women in Film', ESPN's Superbowl Party on location for the last 10 years, the AACTA Awards (the Australian Academy of Cinema and Television Arts ), Silicon Valley Bank annual meeting, St. Mary's College annual RSWG event on campus, Support for Neal Armstrong's (NASA) Flight Research Center at Edwards Air force Base, Universal, Fox and Disney Studios, E3 events and various trade show booths, Merrill Lynch, the Grammy Awards press area, USC, UCLA, The City of Los Angeles, Event Eleven, Skechers USA, Boeing / TPN, Verizon, General Mills, and many, many others. I have adapted my role in each of these projects to meet their unique requirements. When needed, I will serve as a content manager, or (TD) Technical Director "calling" the show for a live event, other times I will be a technical producer, sourcing equipment and manpower and adding whatever else, that is needed to deliver a successful show!
• Since 2007 I've been part of the production team supporting Discovery Communications.
My job description has been different each year, managing webcasts, breakout rooms, teleconference segments and focus groups at their national sales meetings or upfront events, always working in tandem with my producer and the end clients at Discovery creative. One year I was in charge of the production of a stunning 3D closing segment for the upfront tour. I coordinated the creative content delivery and managed the 3D display team for the tour. The result was described by the Discovery creative producer as the "best ever" upfront closing module to date. I am proud to be part of the DePalma productions team supporting these events and shows for Discovery.
• In the last several years I've provided technical production support for Event Eleven's various live events including:
A series of great Super bowl parties for ESPN. The talent for these shows included Ludacris, Kid Rock, and Drake, Cee Lo Green and many others. In 2015 the bands were Charlie XCX and J.Cole. This incredible party featured a 380' long 20' tall panoramic video screen with scenic video mapping effects and live image magnification artfully designed live by a VJ.
We had great success for event elevens client working with an Augmented Reality (AR Video) project as part of a PR campaign which took place in Grand Central Station in NYC. A 20 foot tall jolly green giant interacted with children on a mirror like screen and encouraged them to eat their vegetables!
For another charity fundraiser for Virgin Unite, Event eleven included me in their team to work with BARTKRESA on some very innovative video mapping designs. The show is available for review in the video gallery and featured live dancing in different video environments. This project was also unique because it was webcast to many sites worldwide and also simultaneously to the entire Virgin Atlantic fleet in flight!
Maintaining close ties with my clients has always been a great priority for me, and has led to some great experiences; one of the best of which is when I worked with Mark Flaisher and David Wolper on David's last show, helping Party Planners West and Mark to produce the entertainment gala to celebrate the twenty-fifth anniversary of the LA84 Olympic games at the LA coliseum. That was a particularly significant show for me, since Mark and I were both also involved in the original 1984 Olympics closing ceremony.

WEB CAST
TASHMAN has partnered with LIVESTREAM as their preferred vendor for the production management of web cast and other LIVESTREAM events on the west coast. Livestream's mission is to connect people and live events. Livestream offers event owners a complete set of hardware and software tools to share their events with a growing community online. More than 35 million viewers each month watch thousands of live events from customers including The New York Times, Facebook, ESPN, SpaceX and Warner Bros. Records. Founded in 2007, Livestream is headquartered in New York with offices in Los Angeles, London, Ukraine and India.

We always think from our clients' perspectives.
That's why they love us and keep coming back.
"Warren doesn't understand 'why we can't', but is all about 'how we can'."
"The first consideration I use when evaluating a person's skill set is to ask myself 'Would you want him/her on your team?' In the case of Warren Tash, the answer is a resounding YES! I've worked with Warren since 1982, first at AVHQ, then at AVC. While at AVC, I enjoyed touring one of the shows he was managing in Las Vegas, and was very impressed with his grasp of every detail, anticipation of upcoming requirements, and willingness to do whatever was needed for success, whether or not it was something for which he was contracted. Warren doesn't understand 'why we can't', but is all about 'how we can'. Whether you want him on your team as a service provider, you won't go wrong in selecting him as someone who can help you meet your goals."
– Mike O'Brien
Executive Director of Process and Profit Improvement | Freeman
"can recommended him with complete confidence"
"Warren is an industrious, conscientious and thoughtful Producer in the field of Multi Media Video Content . His abilities and professional contacts are a great asset to any who might avail themselves of his services. I have known and worked with Warren for over 15 years and can recommended him with complete confidence."
– Merrill Harrington
Producer, Director
"he is one of the most conscientious and honest people I have ever known"
"I had the great pleasure of working with Warren for over ten years when we were at AVHQ together, and have continued the association, and friendship, in the 20 years since that time. Warren has a great skill at working with clients and consistently delivering beyond their expectations. He is talented, a great creative thinker, and good at thinking on his feet when the need arises. Perhaps the best thing I can say about Warren is that he is one of the most conscientious and honest people I have ever known."
– David Elliott
Owner, South Pacific Image, Inc
"I will always consider Warren one of my "A List" people"
"Warren and I worked closely together for 5 years, although I've known of him professionally for more than 2 decades. He has great technical knowledge of the "machinery" of show production and is always sensitive to the creative and technical needs of the client, as well as the engineers, certainly a delicate balance! He displays great integrity in all his dealings, yet manages to deliver a project on time and on budget. I will always consider Warren one of my "A List" people, and a close friend, no matter how far ranging our business takes us."
– Jack Dussault
WorldStage, Inc., IATSE local 122
"Warren is the go-to guy"
"Warren is the go-to guy when you need an event TD and staging partner. He has contacts virtually everywhere that enables him to assemble the best team at very competitive rates. Best of all Warren knows his stuff…technically and operationally. Always spec-ing the right gear for the job. And what a superlative people guy he is. A great negotiator and manager. Looking forward to our future gigs."
Great Results, Expert, High Integrity
– John Denlinger
Owner Blackstone Media Group/Partner at EngageMeTV
"Personable, Good Value, High Integrity"
"Warren has been an associate of mine and CDP for over 20 years. During that time many opportunities have presented themselves for us to work together on projects in our respective fields. I have always been impressed by the degree of commitment, integrity and follow thru exhibited by Warren's provisions. I'm happy to see Warren's progress in his career and wish him the best of luck in his new enterprise."
– Jim Leverton
Owner, Concept Design Productions
"It's always a pleasure to work with him!"
"Warren is an excellent technical director / technical producer with years of experience in the business and a keen knowledge of almost any venue in Los Angeles. I've worked with him on several large scale projects each involving multiple labor unions and vendor's which he skillfully coordinated to bring in on time and on budget. His easy going personality paired with his spot on management skills make him a true asset for any production. It's always a pleasure to work with him!"
– Brian P. Monahan
Lighting Designer at BPM Lighting Designs/Associate Producer DePalma Productions
"I highly recommend his services"
"My company has been the video conference provider for Warren on several events. Warren's attention to detail and pre-production work on the audio visual requirements made our events happen flawlessly. Warren has been in the business for many years, as a technical director and I highly recommend his services."
– Steve Ferrera
Owner, Millennium Communications
We'd Love to Hear From You, Lets Get In Touch!
WARREN TASH
Los Angeles, CA
310.880.3252