WEB CAST
WEBcasting and teleconferences are the new order of the day and we can support you ! We're always open to new clients and production challenges, especially now with the concerns of the pandemic and shift to all things virtual. Here is an example of our most recent production success storiy.
We we're approached by a new client to help them produce a free Virtual Live Streaming Concert performance, complete with A-List Talent, as a thank-you to their customer base of over 1 Million. TMLA managed all aspects of the project, including sourcing talent, defining the production specifications, vendors and appropriate registration and Internet delivery platforms to provide both the client and the vast number of attendees a secure and reliable experience. We also assisted in the event marketing, produced media for pre and post program needs, as well as provided legal guidance around audio-visual copyright issues, all of which led to a successful event enjoyed by thousands.
PRODUCTION MANAGEMENT SPECIALTIES
"Corporate events are a growing portion of the live events space… The experience economy has raised the bar for producers of these events, requiring the latest in technology to attract and engage audiences."
– Sean Wargo
Senior Director of Market Intelligence at AVIXA.
Tashman LA inc. brings more than 35-years of experience and resources to each and every project. From Production Consulting to Production Management to full Turn-Key AV Productions, TMLA was created to provide a tailored solution to fit each client's unique needs. For each project we draw from a broad network of engineering and technical specialists that assist in delivering successful events that meet client goals, on time and within budget. The way we communicate today is increasingly focused on an experiential multi-modal approach; for example: pop up retail stores with live music performances and first run DCP movie screenings, live web cast streaming of time sensitive company announcements, and social media events to promote awareness and fund raising using "text to pledge", ( the audience sends a mobile text to support a cause and their gift shows to the audience on a screen in real time). These are a only few examples of unique new high tech services that we are currently offering that were not previously thought of as traditional uses of AV. My team and I continue to have the privilege to work with many of the fortune 500 companies, businesses, PR and Ad agencies which are pushing the envelope of the latest techniques using audio-visual systems, to create multi-sensory communication models that help their clients with brand awareness, increase retention and communicate transparently for events, meetings & presentations.

DRONE FRIENDLY, PEOPLE FRIENDLY
If you need a drone to shoot some unique aerial video or a team of AV professionals and equipment. We can help! Next time you need support with a conference, live event or trade show, focus on your business, leave the production management to us, let us make the AV part easy for you.
GALLERY OF SHOWS PRODUCED OR SUPPORTED BY TASHMAN LA
Hover over images for more details
Darius Rucker Live Performance From His Home in Nashville Tenn. August 2020
admin
2022-06-01T23:12:39+00:00
"DIGITAL" IDEAS
Here are a few more examples of non-traditional AV services that we can provide and manage on site.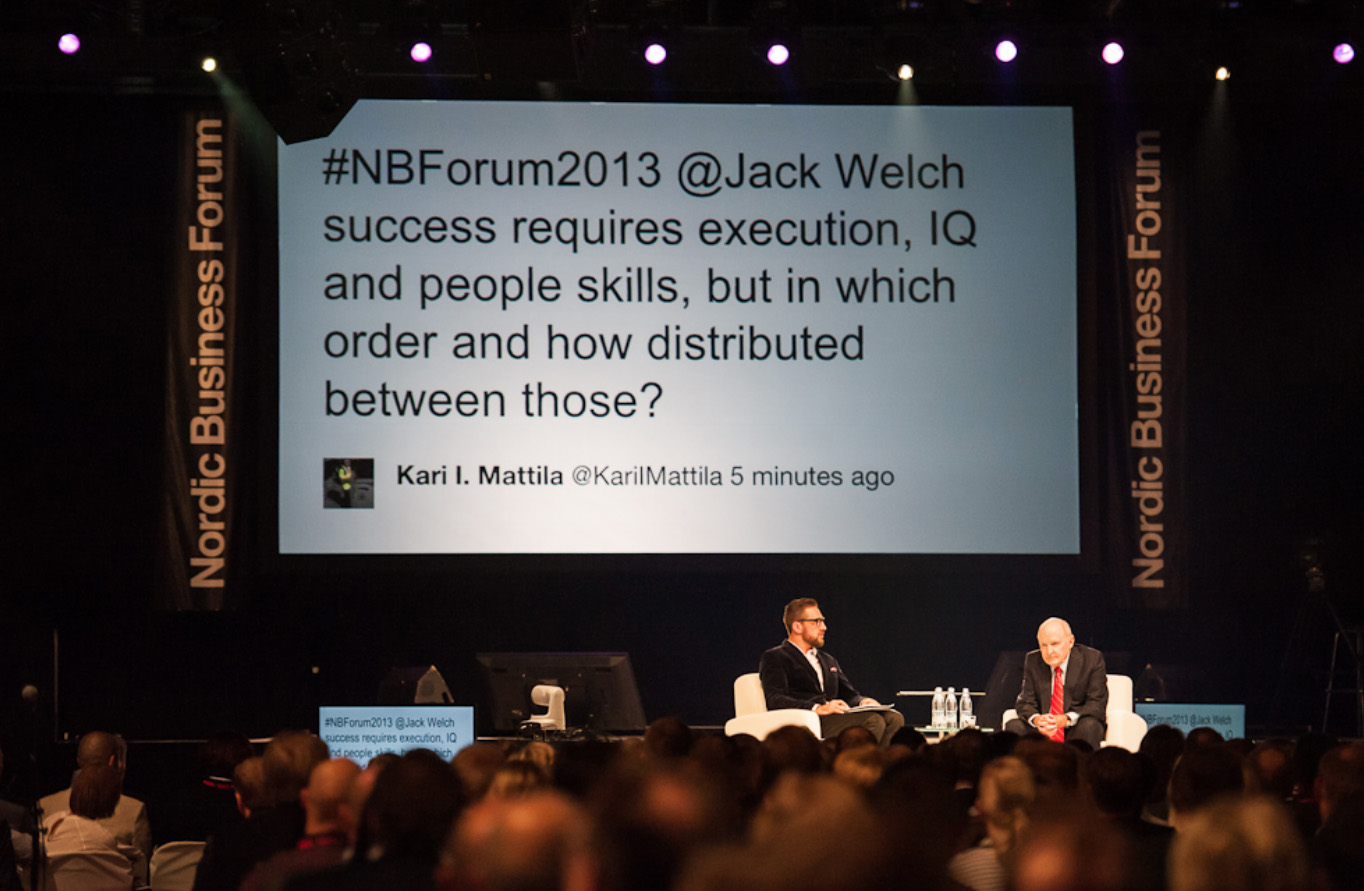 Social Media Screens
Using the guests smartphone, we can allow guests to post photos from their favorite social media network, i.e. Twitter, Instagram, Snapchat, Facebook etc. On existing house screens and additionally installed large screen displays placed at bars and other gathering areas of the MARQUIS to enhance the onsite excitement. This can also serve to promote and share the party experience with friends, family and associates. Filter and monitoring are in place to insure only positive feedback is shared. Video imagery of the  band's performance will show on these screens during the live show with a "scroll bar" underneath showing social responses.
"A brand is no longer what we tell the consumer it is – it is what the consumers tell each other it is."
– Scott Cook Founder Intuit 
Talent Liaison Services
At Tashman LA we can provide rider amenity satisfaction and all technical needs coordination, including back line. We partner with a talent specialist that is familiar with many artists and we can also assist with talent buying. All of the preplanning for hotel rooms, meals, transportation and any and all technical audio requirements specified in the rider are custom tailored for each event to be sure both the artist and the guest are fully satisfied.
Meet and greet for VIP's and custom social media shout outs are also preplanned and coordinated on site.
"No matter what type of equipment you have, you still need to have a certain talent to be able to make a good record"
– Dr. Dre – Artist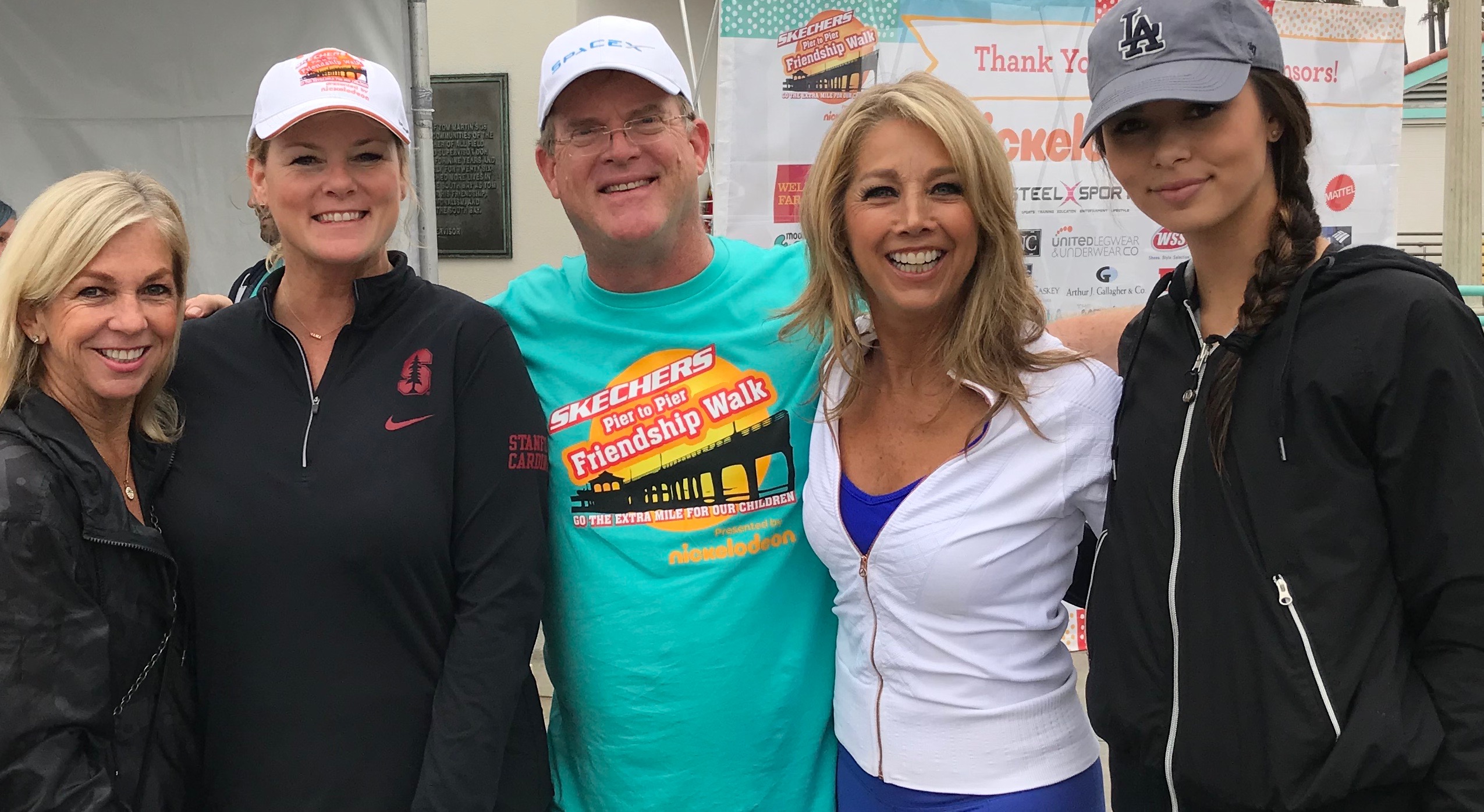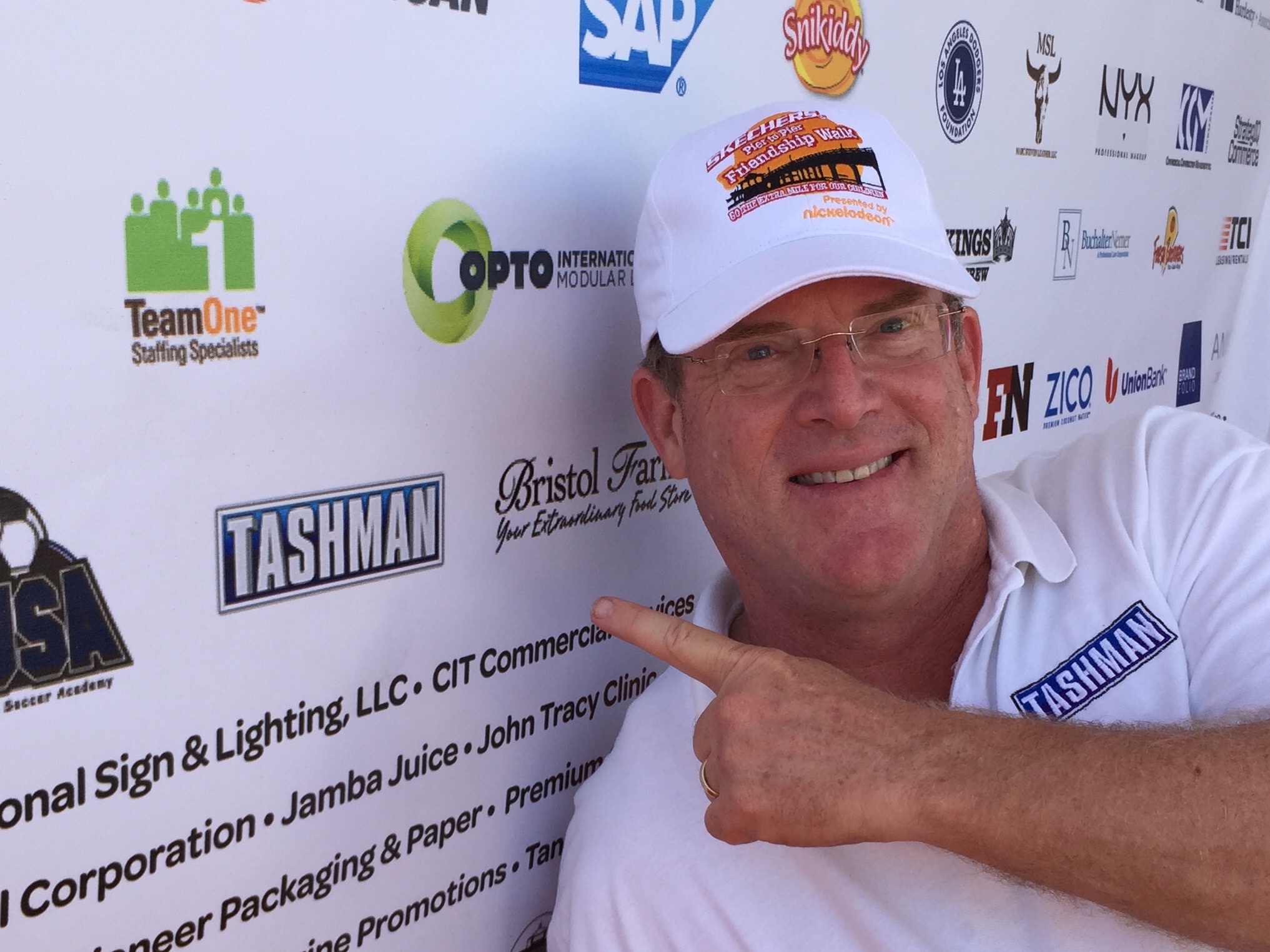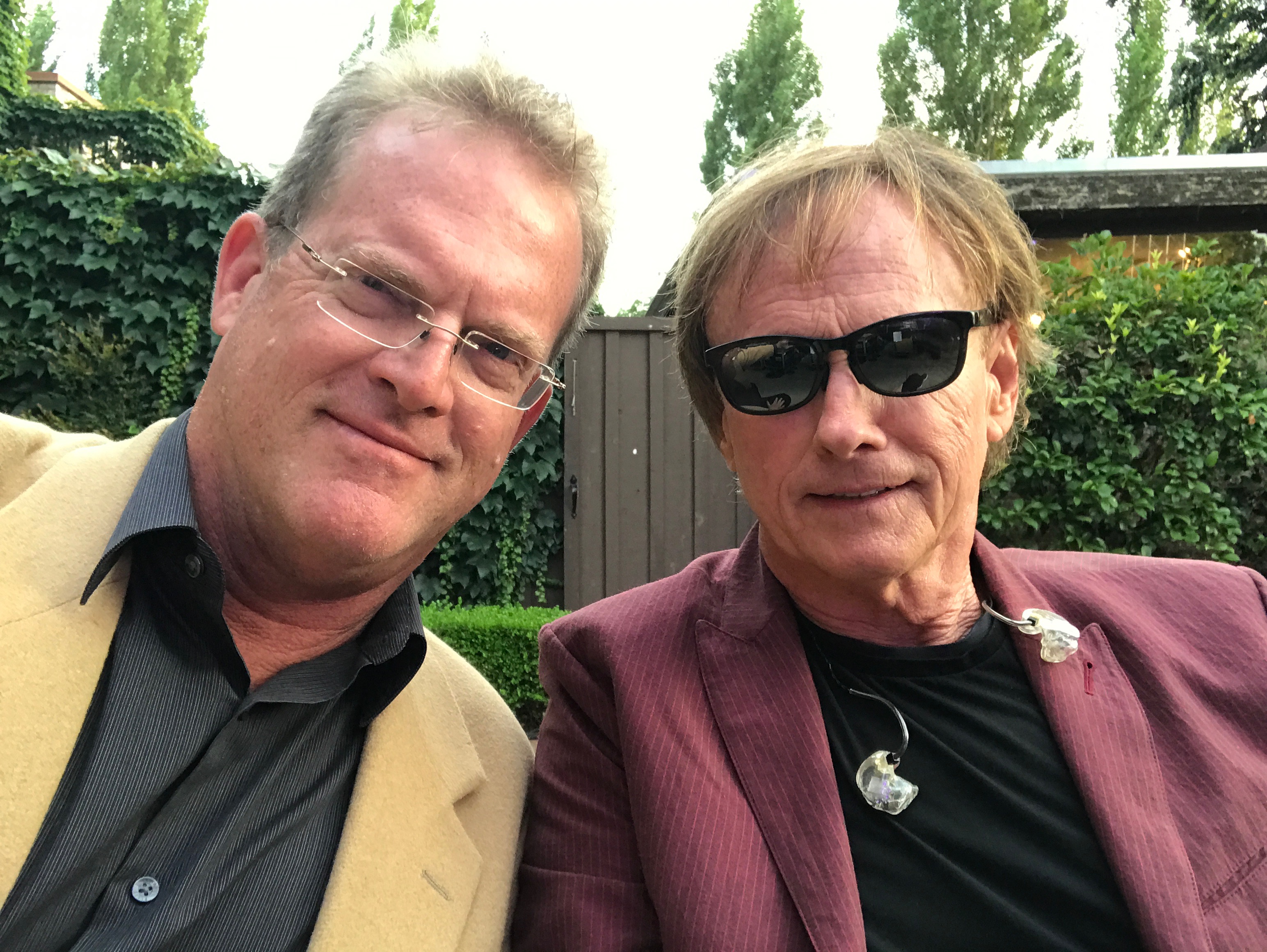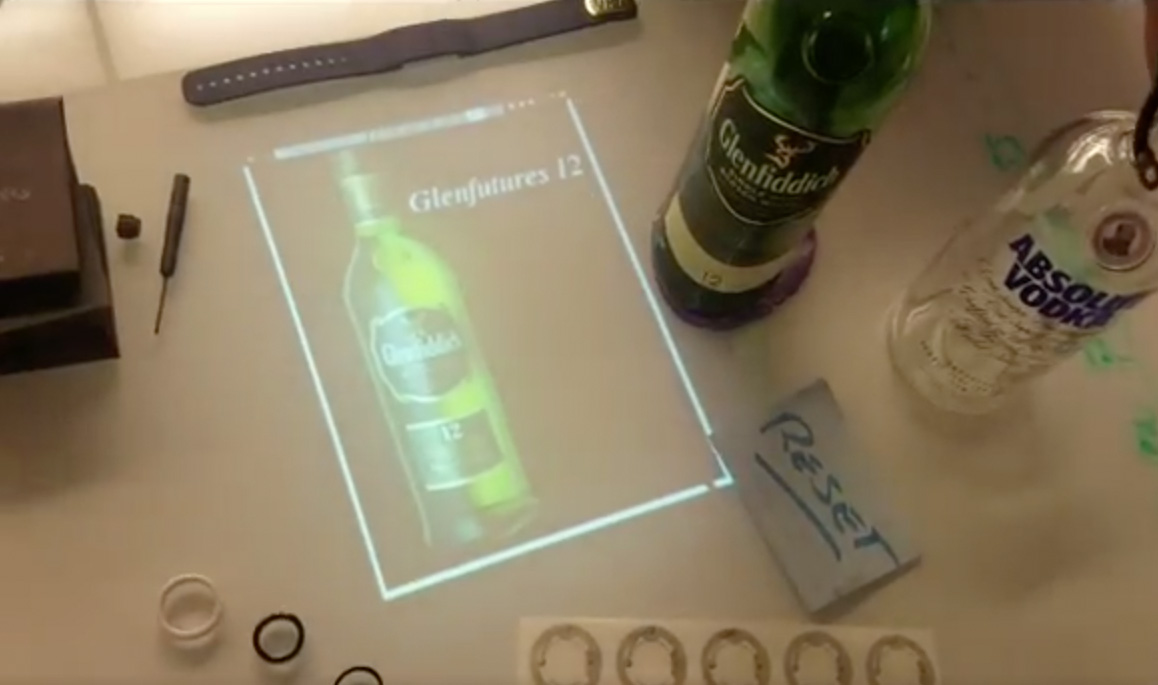 RFID Scotch Tasting – Product Tracking
Using NFC rings or tags, we can allow guests to vote on their favorite scotch (or wine, or other alcohol), and we display the ongoing tally throughout the evening. Can support various surfaces, and screens.  This demo is rear-projection on glass tables.
Video demo of an in-lab version here:  https://scifutures.box.com/s/c69ttr2d4p5kfu1msassbx6w5h6u1i01
Virtual Reality Digital environments and gaming (VR)
We can set up 4 or 5 VR stations with a full set of VR STEAM games available.  We can also custom-produce custom VR environments for the event:
VR store environments, to simulate shopping

Vegas-like environment, with enhanced features like flame throwers, fireworks or confetti, rollercoaster ride, fly overs etc.

Football throwing game, or other simple sport-related game

Simple interactive game based on client scenario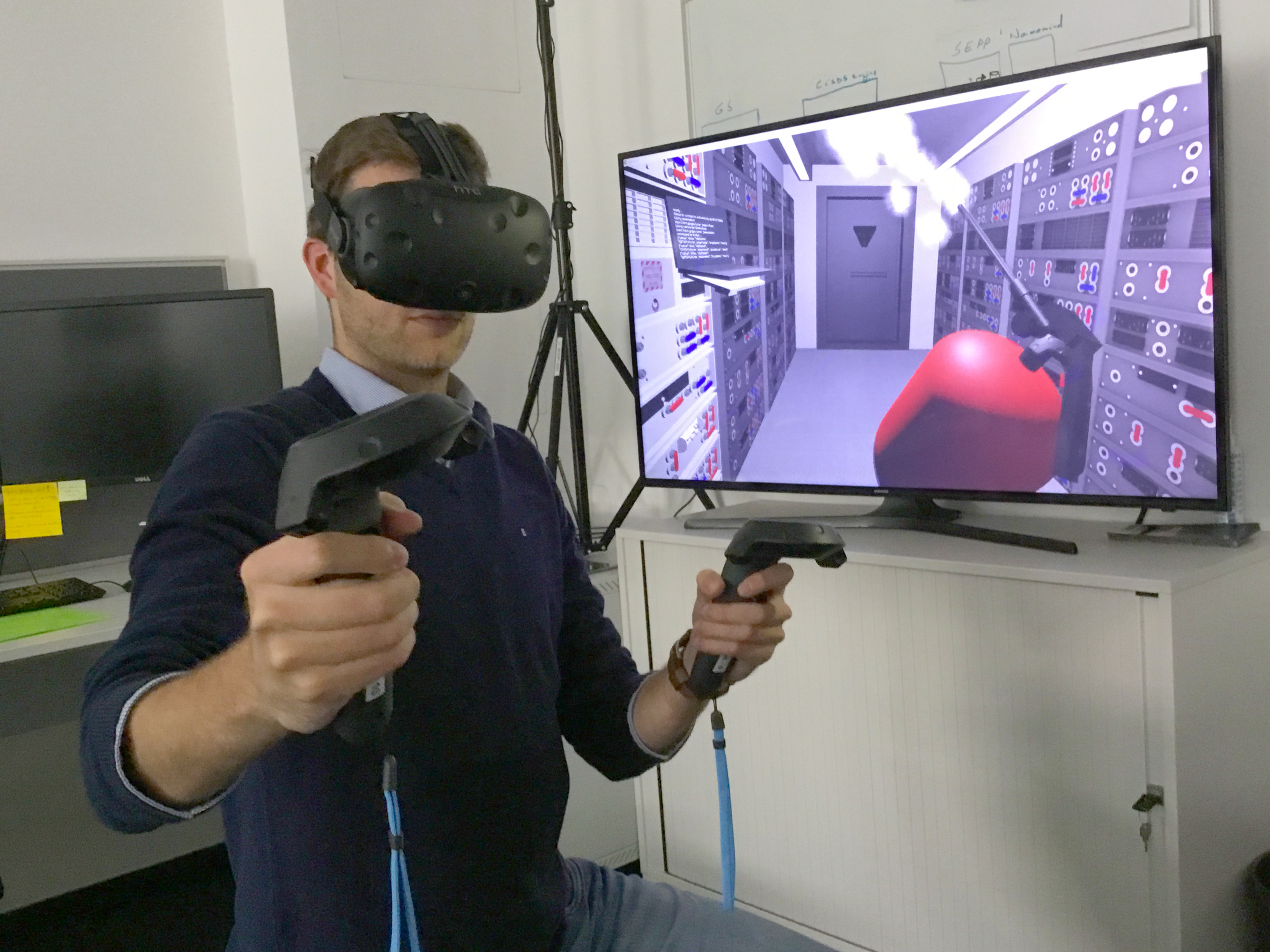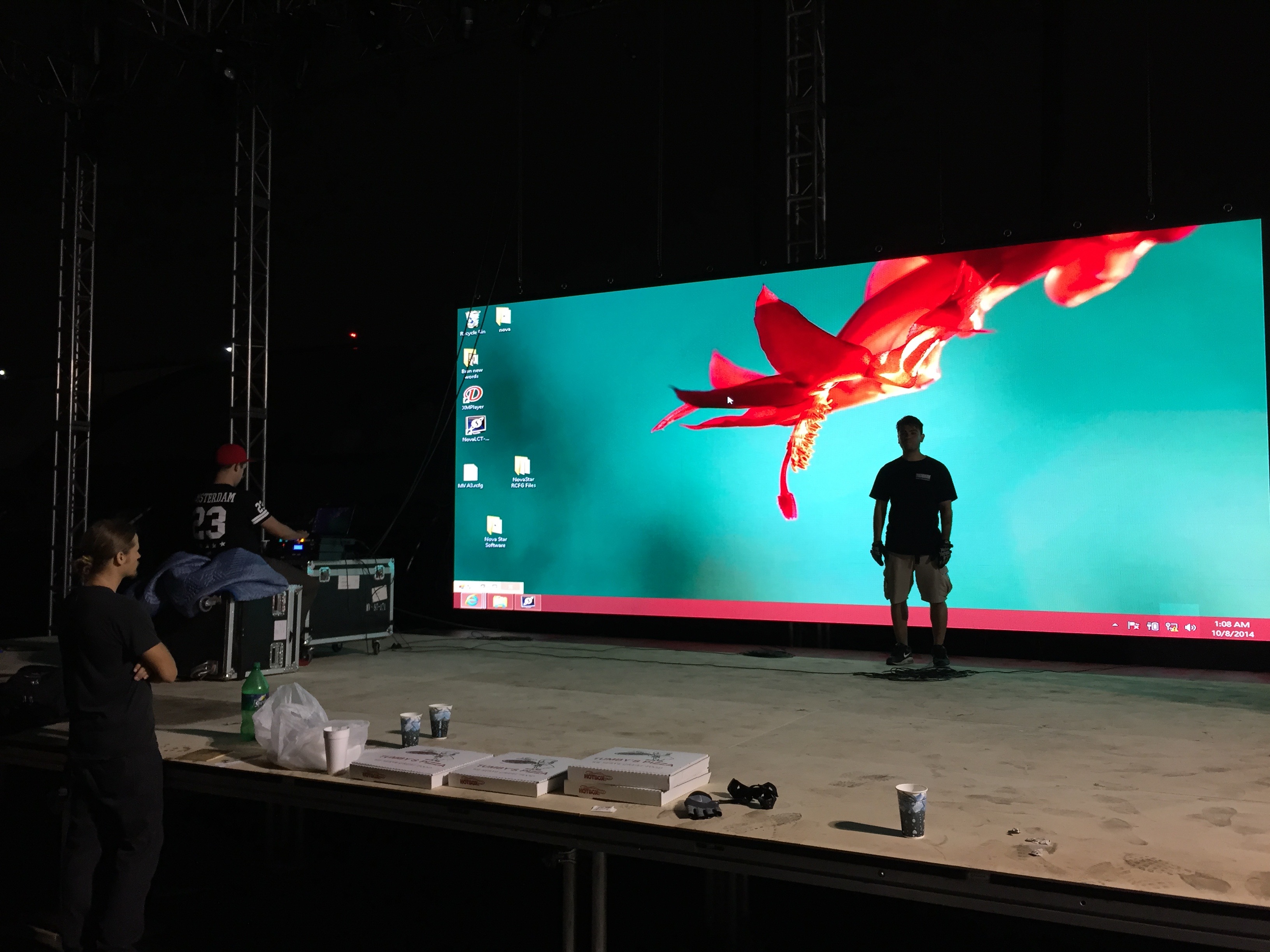 Augmented Window
Create augmented reality view onto outdoor Vegas scene. Highlights of nearby hotels, shows or other attractions in simulated window, or as an overlay onto a real window, depending on the availability of windows at the venue.
Wearable Digital Accessories
Some of these ideas are wrapped in to the concept of dispensing NFC Ring-like devices to each party attendee, so we can be aware of each person's identity and location during the event. We can show this data on existing screens in real time to enhance your post meeting reception.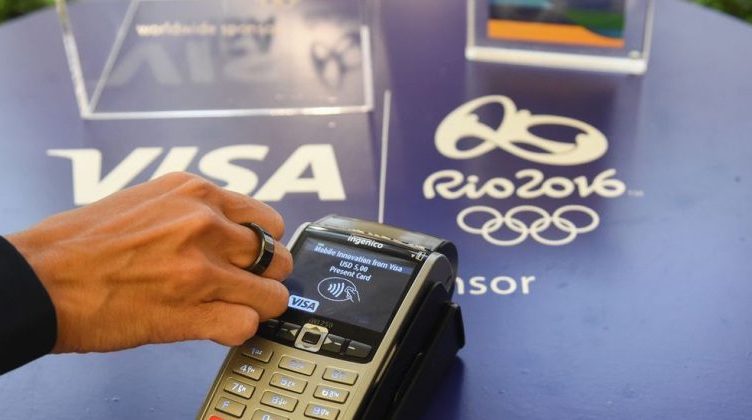 Here's a quick explanation of how NFC (Near Field Communication ) tags work:
www.nfcring.com  – These are partners of ours, who we can bring in to supply and work with us to code the rings for the event.
Contactless "payment" – Even if an open bar, we can enable transaction-like interactions using NFC rings or other NFC devices.  Frictionless payments are the next-generation of transactions, starting with wearables and ultimately leading to biometric types of payments.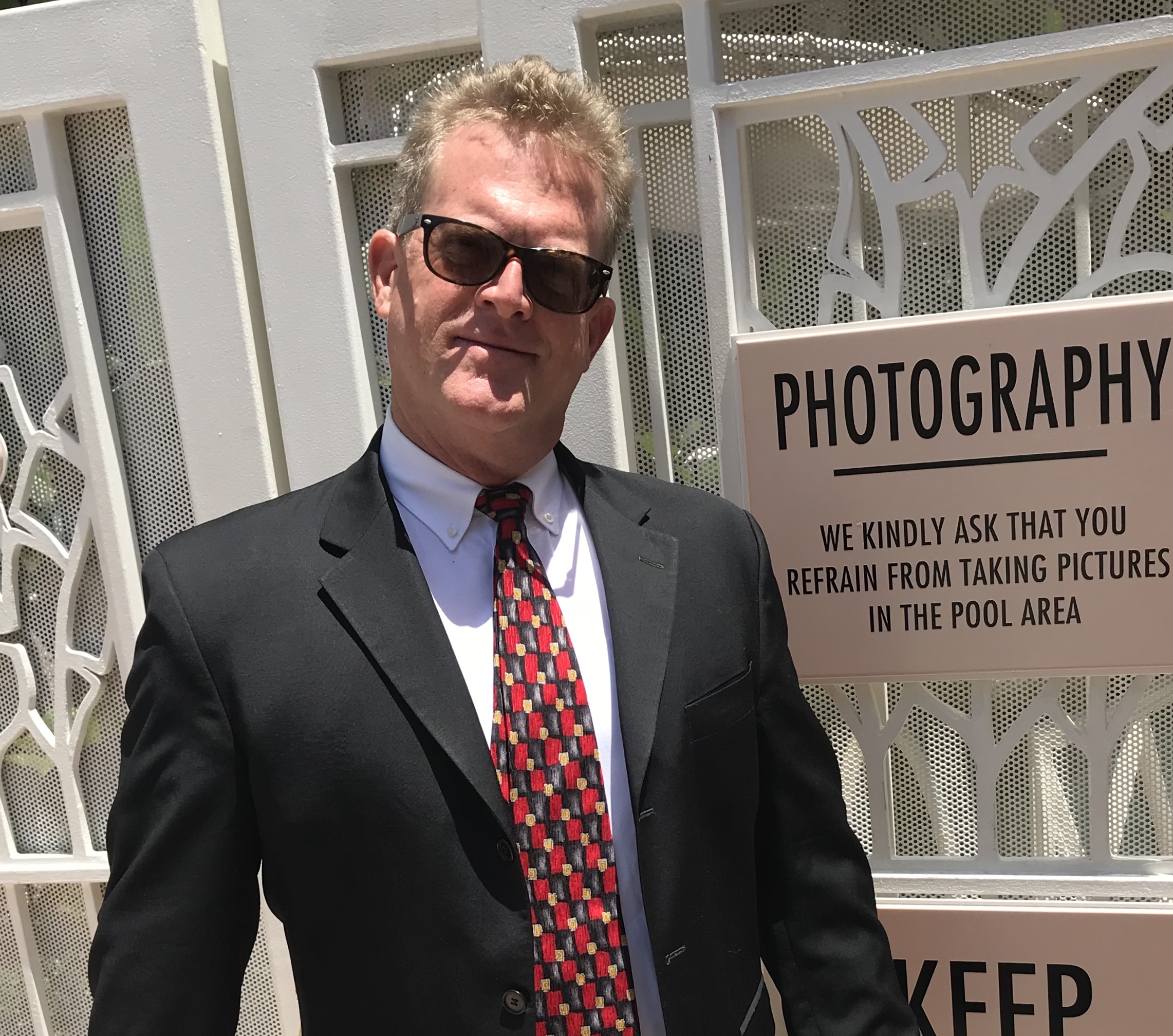 WARREN TASH
Founder & CEO
Warren L.Tash 'TASHMAN' Principal: Technical Production Specialist, Production manager; Providing consultative technical services while managing and producing events for current multi-year projects and various new clients for 30+ years. These services include AV staging, video mapping, video experiential effects, internet content delivery including touch screen kiosks, LED video displays and multi camera switching packages for HD video recording for live projects. Also very familiar with audio and lighting systems and their proper design and operation. Additional consulting services include understanding of MUSION 3D video effects such as the " TUPAC" hologram effect seen at Coachella. TASHMAN can manage any audio visual system, including 3D LED walls, drone video recordings product reveals and trade show booths.
"If we always helped one another, no one would need luck."
– Sophocles
The team at Tashman inc. is here to help. We have recently been involved with our vendor partners, and end clients to estimate and consult on RFP preparation for projects that they are bidding on. We can do this for you too. With decades of experience in staging of events large and small we have the knowledge and experience to help you quote the production equipment and labor costs for your upcoming project, or the project that you want to win the bid on. If situations are very competitive, we can find the equipment and services that you need at wholesale rates and provide these in addition to our in house services on the same quote, so that you have a "turn key" estimate for whatever type of production support is requested. We have been the guys "behind the curtain" on many shows and we can help you with the right crew and equipment compliment to manage and accomplish your production goals on time and on budget. We can also help create and manage the content of the show providing assistance with the graphics or video for the presentation. We will also manage all the recordings and presentation graphics captured, which will be stored and archived after the event. Quite often our clients ask for a copy of their "last years show file" so that they can use that as a starting point for their new presentation, we keep these on our secure archive server and can email a dropbox link to help our clients manage their media.
"The measure of intelligence is the ability to change…"
– Albert Einstein 
A short list of past, present and future clients :
TARGET, Supersharp Entertainment, ORIGINS Skincare,  Legasy Marketing Partners, SAMSUNG, DePalma Productions, ESPN, XPL, Mt. St. Mary's University, TESLA, Event Eleven, Merit/Andrew, NASA, Neil Armstrong Flight research center@ Edwards AFB, SKECHERS USA, Capitol Records, Zac Hartog Productions, Silicon Valley Bank, E3 Press events, Parties and Trade Show booths for various gaming companies, MVD inc, AMARA inc, V Squared Labs, TANDEM, Social Change Public Relations & Marketing
We always think from our client's perspectives.
That's why they love us and keep coming back.
"Warren doesn't understand 'why we can't', but is all about 'how we can'."
"The first consideration I use when evaluating a person's skill set is to ask myself 'Would you want him/her on your team?' In the case of Warren Tash, the answer is a resounding YES! I've worked with Warren since 1982, first at AVHQ, then at AVC. While at AVC, I enjoyed touring one of the shows he was managing in Las Vegas, and was very impressed with his grasp of every detail, anticipation of upcoming requirements, and willingness to do whatever was needed for success, whether or not it was something for which he was contracted. Warren doesn't understand 'why we can't', but is all about 'how we can'. Whether you want him on your team as a service provider, you won't go wrong in selecting him as someone who can help you meet your goals."
– Mike O'Brien
Executive Director of Process and Profit Improvement | Freeman
"can recommended him with complete confidence"
"Warren is an industrious, conscientious and thoughtful Producer in the field of Multi Media Video Content . His abilities and professional contacts are a great asset to any who might avail themselves of his services. I have known and worked with Warren for over 15 years and can recommended him with complete confidence."
– Merrill Harrington
Producer, Director
"he is one of the most conscientious and honest people I have ever known"
"I had the great pleasure of working with Warren for over ten years when we were at AVHQ together, and have continued the association, and friendship, in the 20 years since that time. Warren has a great skill at working with clients and consistently delivering beyond their expectations. He is talented, a great creative thinker, and good at thinking on his feet when the need arises. Perhaps the best thing I can say about Warren is that he is one of the most conscientious and honest people I have ever known."
– David Elliott
Owner, South Pacific Image, Inc
"I will always consider Warren one of my "A List" people"
"Warren and I worked closely together for 5 years, although I've known of him professionally for more than 2 decades. He has great technical knowledge of the "machinery" of show production and is always sensitive to the creative and technical needs of the client, as well as the engineers, certainly a delicate balance! He displays great integrity in all his dealings, yet manages to deliver a project on time and on budget. I will always consider Warren one of my "A List" people, and a close friend, no matter how far ranging our business takes us."
– Jack Dussault
WorldStage, Inc., IATSE local 122
"Warren is the go-to guy"
"Warren is the go-to guy when you need an event TD and staging partner. He has contacts virtually everywhere that enables him to assemble the best team at very competitive rates. Best of all Warren knows his stuff…technically and operationally. Always spec-ing the right gear for the job. And what a superlative people guy he is. A great negotiator and manager. Looking forward to our future gigs."
Great Results, Expert, High Integrity
– John Denlinger
Owner Blackstone Media Group/Partner at EngageMeTV
"Personable, Good Value, High Integrity"
"Warren has been an associate of mine and CDP for over 20 years. During that time many opportunities have presented themselves for us to work together on projects in our respective fields. I have always been impressed by the degree of commitment, integrity and follow thru exhibited by Warren's provisions. I'm happy to see Warren's progress in his career and wish him the best of luck in his new enterprise."
– Jim Leverton
Owner, Concept Design Productions
"It's always a pleasure to work with him!"
"Warren is an excellent technical director / technical producer with years of experience in the business and a keen knowledge of almost any venue in Los Angeles. I've worked with him on several large scale projects each involving multiple labor unions and vendor's which he skillfully coordinated to bring in on time and on budget. His easy going personality paired with his spot on management skills make him a true asset for any production. It's always a pleasure to work with him!"
– Brian P. Monahan
Lighting Designer at BPM Lighting Designs/Associate Producer DePalma Productions
"I highly recommend his services"
"My company has been the video conference provider for Warren on several events. Warren's attention to detail and pre-production work on the audio visual requirements made our events happen flawlessly. Warren has been in the business for many years, as a technical director and I highly recommend his services."
– Steve Ferrera
Owner, Millennium Communications
We'd Love to Hear From You, Lets Get In Touch!